Network equipment from Weldon's employer must deliver AR imagery with minimal delay to avoid motion sickness or missing data. A response time of just a thousandth of a second
The Author
It's not the traditional five senses that Nokia Chief Technology Officer Marcus Weldon worries about.
For sight, sound, touch, smell and taste, it takes at least a tenth of a second for humans to notice changes. But for tracking the motion of our heads, we're something like 100 times more sensitive. That's a problem for augmented reality, which blends computer imagery with the real world, he said during a September tour of his company's Bell
Labs facility in Sunnyvale, California.
Network equipment from Weldon's employer must deliver AR imagery with minimal delay to avoid motion sickness or missing data. A response time of just a thousandth of a second is a key goal for the next-generation 5G networks Nokia hopes will start supplanting today's fourth-generation mobile networks starting in about 2020. That may sound like an obscure tech stat, but Weldon promises it'll bring a revolution as big as the arrival of telephones.
"It's the once-in-a-hundred-years rearchitecting of the network," he said, and it'll give everything from power outlets to factories instant wireless access to massive computing power. "The goal is a brand-new network that will remove mundane tasks to create time for things that are more enjoyable, creative and productive."
The AR demonstration was just one of the experiments I saw when Bell Labs opened its doors to show off its work now that it's part of Nokia. Examples of its future tech include high-speed, short-range antennas responsive enough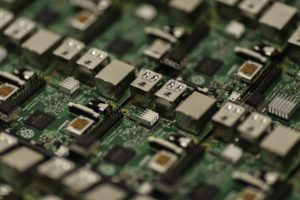 to remotely pilot a toy race car, fiber-optic networks reaching speeds of 1 terabit per second — 1,000 times faster than Google Fiber — and racks of computer gear called an Airframe designed to minimize network delays.
Nokia's attempt to blaze information technology paths got new influence by absorbing one of the world's most famous research facilities. Nokia Bell Labs is an updated name for the 91-year-old research facility Weldon leads. It's headquartered in Murray Hill, New Jersey, but its Silicon Valley campus, in Sunnyvale, is a big enough deal to host half of Nokia's board meetings.